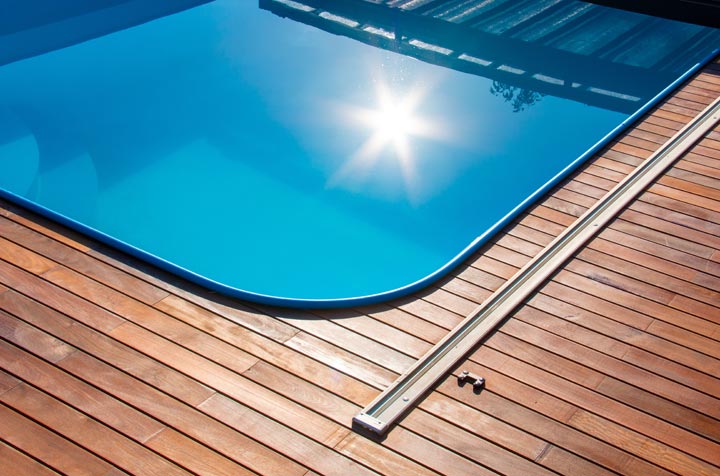 Frequently asked questions about Ipe decking & lumber.
Ipe (pronounced "e-pay"), also known as Ironwood™ or Brazilian Walnut™, has earned a reputation as one of the only hardwood products that will last for approximately as long as you will own your house. With a proven several decade long lifespan, this Brazilian tropical hardwood will add value and a lifetime of use and beauty to any decking, porch, siding, or interior flooring project.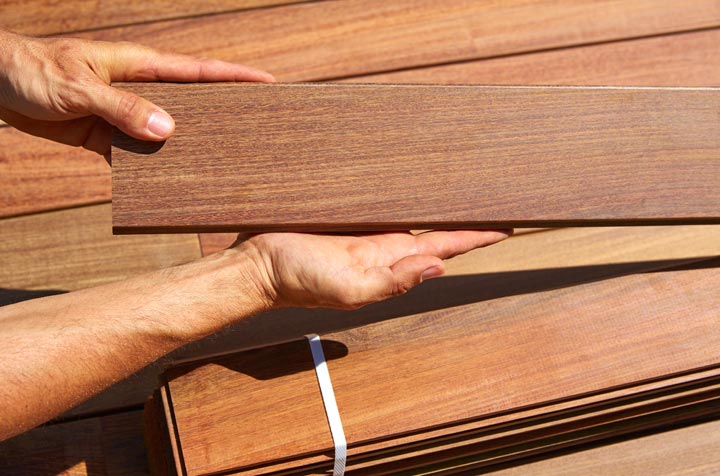 Ipe Heartwood is renowned for its lustrous rich brown color which is sometimes accompanied by a greenish tinge and lighter or darker striping. Ipe will retain its brown hue and radiant texture if it is periodically treated with a recommended timber oil. Alternatively, the color of Ipe will fade to an attractive patina grey if left untreated and exposed to UV sun rays and traditional weathering.
Because it is incredibly dense and hard, Ipe picks up minimal moisture and, typically, experiences only minor shrinkage or movement after installation. After machining, Ipe is so dense and smooth that it rarely splits or splinters. Ipe Heartwood is highly resistant to attacks by termites and decay fungi. Ipe in its natural state has a Class A Fire Rating, the same rating given to concrete & steel.
Applications for Ipe Lumber
Ipe kiln dried flooring is recommended for any flooring area that will receive a lot of traffic. Ipe flooring can handle significant wear and tear yet still retain its natural beauty for years to come.
Ipe Decking is commonly used in the following applications: private residences, large bridge building projects, city and township boardwalks, private and public clubhouses, restaurant construction, trellis work, bench building, planter construction, and much more.
Purchase Ipe Lumber
The J. Gibson McIlvain Company works closely with our Brazilian mills to guarantee a large supply of only Premium Grade Ipe Decking and lumber. Our mills harvest Ipe wood in a sustainable and ethical manner—all their concessions and forestry management plans are approved and monitored by local and federal regulators.
To obtain more information regarding our Ipe hardwood (Tabebuia Serratifolia), please contact the J. Gibson McIlvain Company by filling out our online contact form or calling us toll free at (800) 638-9100.
People frequently search for the following terms: ipe wood, ipe decking, ipe wood decking, ipe siding, ipe deck tiles, ipe fence, ipe decking cost, what is ipe wood, ipe flooring, brazilian ipe wood. ipe deck boards, ipe lumber suppliers.