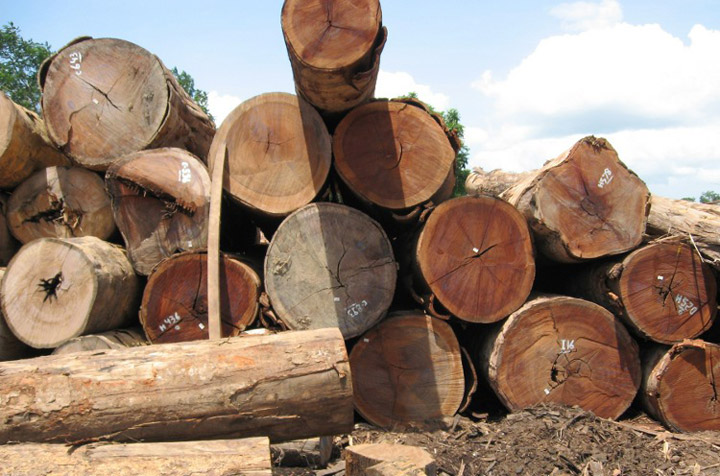 Ipe decking is a wonderful choice if you're creating a wood deck and want something that will look good and last a long time. Ipe (pronounced "ee-pay") is a dense hardwood native to South American rainforests that makes for a long-lasting decking alternative.
Because of the hardness and density of the wood, Ipe wood is extremely resistant to decay. In reality, the Janka scale, which evaluates hardness, says that Ipe is more than twice as hard as Hickory, 3.5 times as hard as Teak, and more than ten times as hard as Cedar. The hardness of a wood is directly related to its durability, which is an important characteristic for any flooring, but especially for any wood which will be exposed to the elements.
Ipe's density, in addition to its hardness, is nearly unbelievable: it has the same fire resistance rating as metal or concrete. In fact, if you put a piece of Ipe wood in water, it will sink to the bottom rather than float. Ipe weighs 66 pounds per cubic foot, making it the heaviest commercially used wood. By comparison, Oak has a density of 43, Teak has a density of 40, while Cedar has a density of 22.
This high density of Ipe wood prevents rotting as well as termite or other pest damage. This wood is also known for its resistance to splintering, warping, loosening, and popping up. An Ipe deck is intended to endure 25 to 50 years without any form of sealing or preservation. A special type of wax can be applied to seal the ends of Ipe timbers to prevent checking (drying splits), however this is a personal taste.
While Ipe's durability is appealing, its excellent appearance will entice you to overlook any durability worries. The rich tone and crisp grain of the wood ensure continuous coloring and the absence of knots. You may have a natural dark brown deck without the artificial coloring of stain – or the cost and hassle of frequent staining. Depending on how much direct sunshine your deck receives and how many months your area is exposed to the sun's warm rays, you may want to consider using a penetrating sealer on a regular basis. With use of an Ipe sealer, the original brown tone of your deck will be retained by stopping UV rays from reaching it. Without a sealer, Ipe naturally weathers to a silvery gray, which many people find charming.
Ipe, like most timbers, comes in a limited range of grades. The excellence of Northern Brazil's clear all heart wood is widely acknowledged among carpenters. That type of Ipe is the darkest brown with the tightest grain, although all Ipe wood resists decay in the same way. Ipe is also known by trade names such as Ironwood, Pau Lope, and Brazilian Walnut, in addition to its technical name. Ipe is also known as "Tiger Deck" and "Diamond Deck" among dealers. Greenheart, Madera Negra, and Tahuari are some of the other names. This wood comes from canopy-style trees that grow up to 120 feet tall with 3 foot trunks; certain species of ironwood can grow up to 150 feet tall with 6-foot trunks.
The market for Ipe decking is continuously growing due to the incredible endurance of this unique wood. J. Gibson McIlvain can ensure you that there will be enough to meet the expanding demand.