You might be thinking that you've given your Ipe decking lumber a lot of extra TLC. You've allowed it to rest prior to installation, giving it time to come into an equilibrium with the environment (see Part 1). You've carefully installed it using the right size gaps given the current time of year and moisture levels. After installation, you've sanded any rough spots, creating a smooth, even deck surface (see Part 2). However, your Ipe decking boards did not come to you as finished products, and as we've discussed before, they are not and never will be completely maintenance free. Low-maintenance decking lumber is what Ipe is. And it's amazing!
Why Your New Ipe Deck Won't Look Great Yet
Even once your Ipe decking lumber has rested, been installed, and been sanded, it might not look great. Sometimes there are rough spots that need to be addressed where dirt and other gunk has been ground in. Water stains and mineral deposits add to the growing list of blemishes on the face of your new Ipe deck. Add to that the variation in color that's inevitable with tropical lumber species such as Ipe where boards are sourced from across a large growth range.
How to Get Your Ipe Deck Looking Its Best
The first step to getting that Ipe deck looking its best is to clean it — but keep the pressure washer in the garage! Believe it or not, pressure washing may not remove all the types of issues you see on those deck boards. Instead, you'll want to use cleaning and brightening products designed for use on decks. By using a mild abrasive, the cleaner will be able to remove ground-in dirt and whatever else is marring the face of your deck. After cleaning the deck, a brightener will include an acid that will help lighten the color of the deck, blending the color and removing any graying that has already resulted as the boards have been exposed to UV rays.
As you select cleaning and brightening products, you'll want to make sure to stay away from those that contain bleach, which can be harmful to the wood — as well as surrounding plants and soil. Instead, use a high-quality product that contains citric acid or other ingredients that are far less harsh than bleach.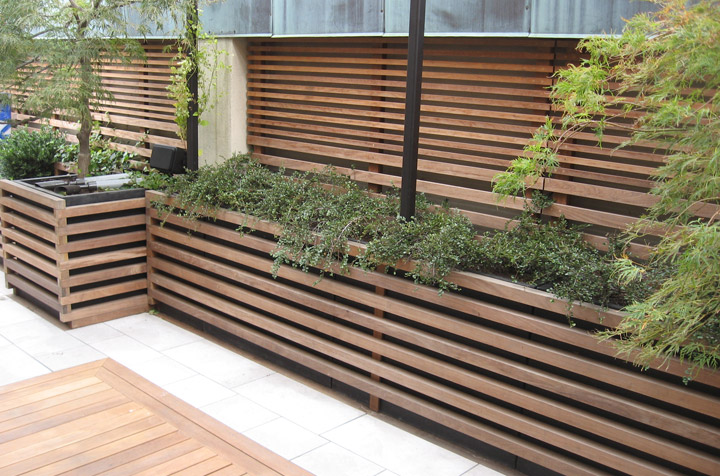 How to Keep Your Ipe Deck Looking Great
Sometimes you can skip the brightener, especially if you let the deck get a few days' worth of sun. The color will often blend well after a good cleaning and some sunbathing; it's really a preference issue. Even if you don't initially apply a brightener, though, you may wish to apply it a few years down the road in order to refresh your deck's appearance. Either way, you will definitely want to apply a decking oil both initially and periodically throughout the lifespan of your gorgeous Ipe deck.