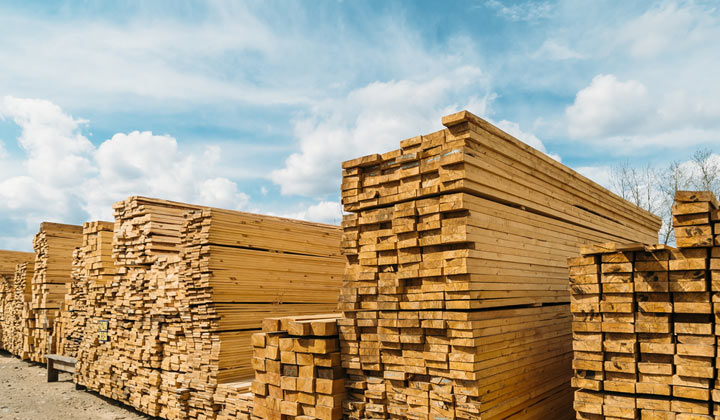 Have you ever stopped to consider the amount of information that's exchanged as you place an order from your lumber supplier? Maybe you think it's just small talk or that your lumber supplier is simply nosy. But there's a reason for all the questions that we typically ask when one of our customers calls to place an order. Like so many distinctions between lumber and manufactured building products, the reason for so many questions goes back to the issues tied to working with an organic product: lumber has so many variables that its characteristics can't always be quantified as easily as we'd like.
Questions That Are More Important Than Grading Categories
No matter what lumber supplier you're using, you should expect to be asked a few key questions about your intended use. For one thing, you should be asked what it is you're planning to build with the boards as well as any additional work you plan to do to them. You'll also be asked about interior or exterior application and – if it's intended for exterior use – the kind of environment it will be in and exposure it will have to the elements. If you ask for extra-long or extra-wide boards, you should further expect to be asked if all the boards need to meet those specifications. Additional questions will relate to whether you're accounting for overage and waste:
How much potential overage does your estimate include?
How much waste per board will your requested length and width end up netting?
But all those questions are only the beginning.
One Question That Means More than All the Other Questions Combined
You're probably thinking that the questions described above should give any lumber supplier a pretty decent idea of what you're after. But believe it or not, they don't even hold a candle to the significance of the next question we always, always ask:
What Does "top grade" mean to you and to your customer?
Whether you realize it or not, everyone requests "top grade," or "A grade," anymore; it's like the new way of saying, "I want decent lumber." But there are a few problems with that scenario. First, filling every order with lumber in the highest grading category (FAS or FEQ, depending on the species) leaves plenty of lumber as by-products. (Remember, lumber is a naturally occurring resource; it's not made to order.) For another thing, if your (or your customer's) expectations or requirements are actually lower than the standards for the top-grade material, you may end up paying more than you need to or than the project budget allows.
A more likely scenario, however, is that your customer's desires actually require above-grade material. In that case, if we simply fill the order with lumber that fits within the range allowed by the top category of the grading system and yet fails to meet a specific requirement of the project or the customer's expectations. Such a scenario often leads to customer frustration and conflict, an extended timeline, or expensive waste — sometimes even all three!
Continue reading with Part 2.