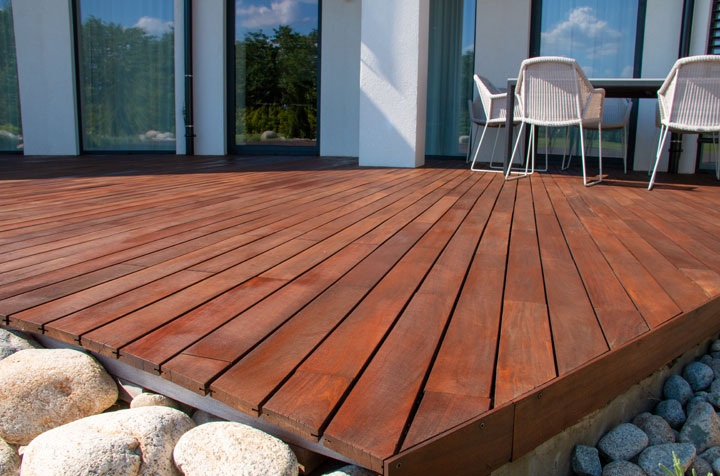 Ipe Wood: Commonly known as Ipe, Brazilian Walnut, Lapacho
Scientific Name: Handroanthus impetiginosus
Ipe wood, often known as Ipe decking (pronounced e-pay), is a stunning but extremely hard exotic wood sourced from Central and South America. Because a large volume of Ipe wood originates in Brazil and is used in hardwood flooring construction, it is commonly referred to as Brazilian Walnut.
You cannot possibly make a better decision for your new deck or boardwalk than Ipe. We encourage you to read everything about the benefits of using Ipe for both residential and commercial projects. If you have any questions, don't be afraid to contact a friendly representative at J Gibson McIlvain Company. We enjoy educating folks about this incredible wood!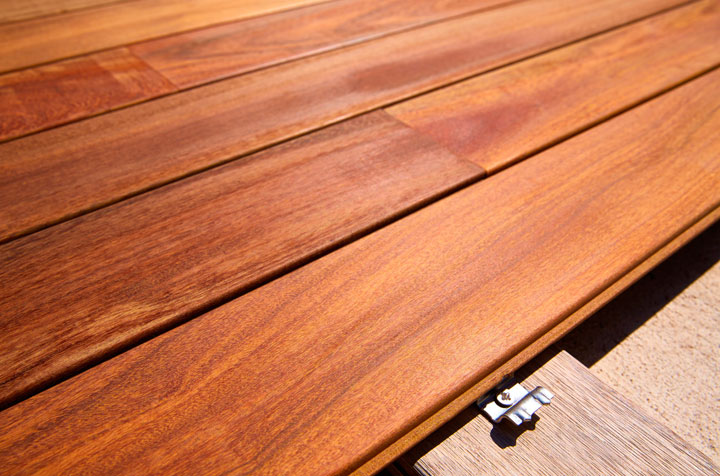 Ipe Stats
Tree Size: Typically 100-130 feet tall & a trunk diameter of 2-4 feet
Specific Gravity: .91, 1.10
Modulus of Rupture: 25,660 lbf/in2
Janka Hardness: 3,510 lbf
Shrinkage: Volumetric: 12.4%, Tangential: 7.2%, Radial: 5.9%, and T/R Ratio: 1.2
Dried Weight on Average: 69 pounds per cubit foot
Crushing Strength.: 13,600 lbf/in2
Elastic Modulus: 3,200,000 lbf/in2
Why Is Ipe Decking Ideal?
The best-known characteristic of Ipe wood is that it is among the strongest & hardest woods, while being naturally resistant to decay, abrasion, weather, and insects. In construction, Ipe is one of the woods which can last the longest, sometimes for over 75 years.
How Much Maintenance Does Ipe Need?
Ipe wood typically requires extremely minimal maintenance, or if you prefer your wood surface to gradually change to an overall gray look, no maintenance at all. You just need to apply a U.V. Coating to the wood surface if you'd rather maintain Ipe's natural hues. Ipe wood was used for the Coney Island boardwalk in New York City, and it was reported to have lasted 25 years before it needed to be replaced – an astounding lifespan given the amount of foot traffic and environmental stresses placed upon the wood.
What Makes Ipe Wood Unique?
Naturally grown Ipe has nearly no knots, in contrast to almost every other type of wood. Even when compared to composites, Ipe requires less upkeep overall and has a longer lifespan. Being so dense, water cannot permeate it, making it ideal for construction in areas situated nearby water, such docks, boardwalks, and the decking surrounding swimming pools.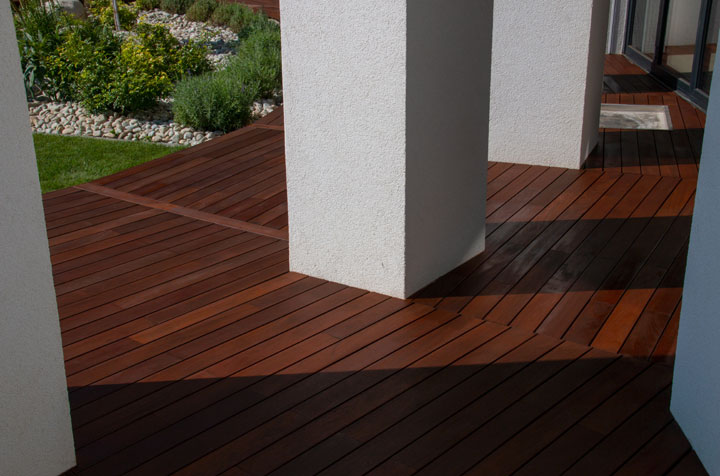 What Is Ipe Wood Used For?
Ipe wood is widely utilized in the manufacture of furniture as well as flooring for both indoor and outdoor spaces. Exterior cladding and decking made of sturdy Ipe wood can endure up to 50 years with proper construction and upkeep. Ipe is frequently used in the construction of stair railings and staircases. Pharmaceutical companies have discovered certain active substances can be removed from Ipe wood (including lapachol, quercetin, and other flavonoids) to be used in the manufacture of medicines. Ipe bark can produce some extracts used for making teas and other beverages.
What is the Color & Texture of Ipe?
Ipe's heartwood color and appearance can range from reddish brown to a more yellowish olive brown or a darker blackish brown, with contrasting darker brown/black stripes occasionally present. Within the wood of some species are deposits that are powdery yellow. Ipe and Cumaru, another dense South American timber, can be hard to tell apart aesthetically, even though Ipe tends to be darker and lacks Cumaru's mild but recognizable vanilla/cinnamon aroma while being worked. Ipe has a fine to medium texture, and the grain can range from being straight to wavy or interlocked with a natural luster that is average.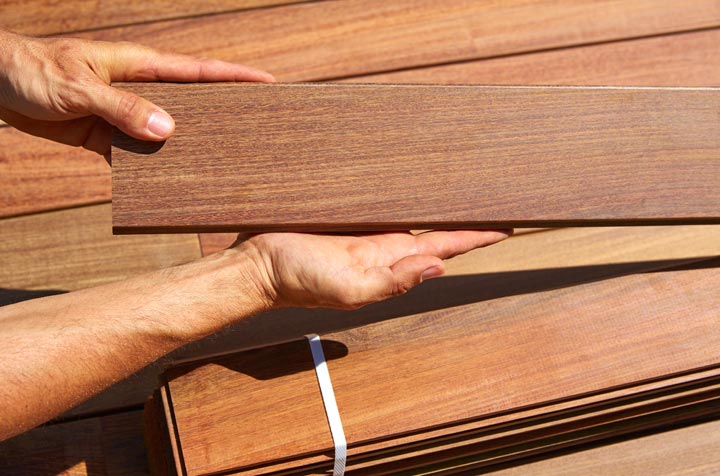 What Dimensions Are Available?
There are numerous lengths, widths, and sizes that may be purchased. Ipe decking is easily accessible in bigger sizes, including 2 by, 4 by, and 6 by (unlike many other tropical decking species). As a result, we offer 2×4 through 2×12 boards for a wide range of applications in addition to 6×6 or 4×4 posts for exterior construction.
J. Gibson McIlvain Company offers kiln dried, rough sawn and air dried, surfaced on four sides and eased on four edges (S4s, E4E) Ipe decking. To avoid checking (cracks in the end of the board) and excessive movement as the material is exposed to the elements, Ipe decking is air dried to a moisture level of 12–18%. We end seal our Ipe decking boards to stop checking while in transit and while the boards adjust to new environments. For the same reasons, whenever you trim Ipe decking to length, we advise using an end sealant (if you need a recommendation for a specific end sealant to use, don't hesitate to ask us).
How Strong Is Ipe?
Ipe is one of the strongest types of wood readily available; Ipe is 2.7 times tougher than White Oak. Ipe is so dense that it has a class A fire rating, making it almost as fire resistant as concrete or metal, even in its untreated, natural state. Ipe is typically chosen for extremely high traffic places because of its exceptional resilience, and it can last for decades.
How Challenging Is Installation?
Ipe is a tough, dense wood with a high cutting resistance that makes it challenging to work with, especially if you are used to working with softer woods. Additionally, Ipe significantly blunts cutting blades. Although the wood typically levels nicely, interlocking sections of the grain may break off. Additionally, it can be challenging to correctly glue Ipe, thus it is advised to prepare the surface first. Although the natural powdery yellow deposits can occasionally cause problems when polishing or finishing the wood, straight-grained wood turns nicely.
Precut Ipe decking is straightforward to install using pre-drilled holes or specialized screws; Ipe decking can be fairly simple to use with most hidden fastener systems.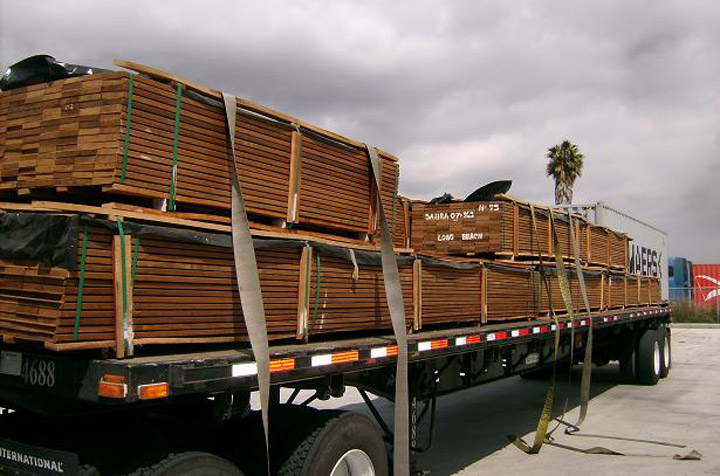 Will Ipe Wood Decay? 
Ipe decking is naturally resistant to mold and fungi. Ipe wood ages quite beautifully, with no signs of insect infestation, rot, or UV deterioration throughout the first 20 to 30 years of outdoor use.
Are There Any Allergy Concerns to Be Aware Of?
Ipe has been associated with allergic and toxic reactions, including skin, eye, and respiratory irritation as well as other side effects including headaches, symptoms resembling asthma, and/or vision disruption. However, serious reactions are rare. When in doubt, wear a breathing mask and eye goggles when working with Ipe.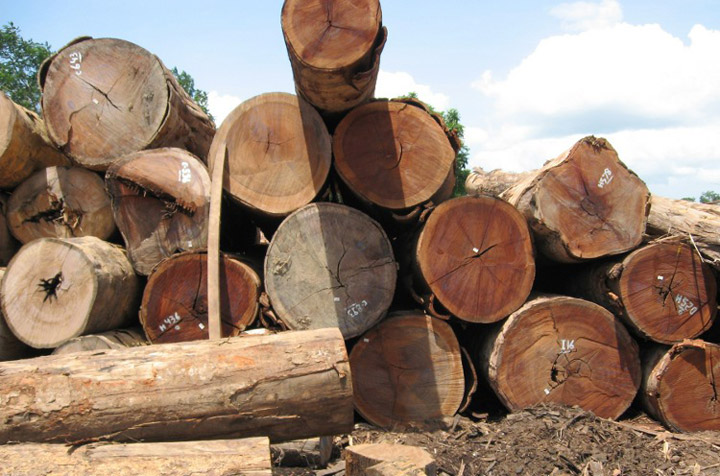 Is Ipe a Sustainable Wood?
Currently, neither the CITES Appendices nor the IUCN Red List of Threatened Species list Ipe. Ipe trees, however, tend to not grow closely together in the forest but instead are usually widely spread out; as a result, large areas of rainforest trees, most of which have little commercial value, must be cleared when loggers are specifically seeking to obtain Ipe. Some commercial enterprises have been developing Ipe plantations for minimizing the ecological impact when harvesting the wood.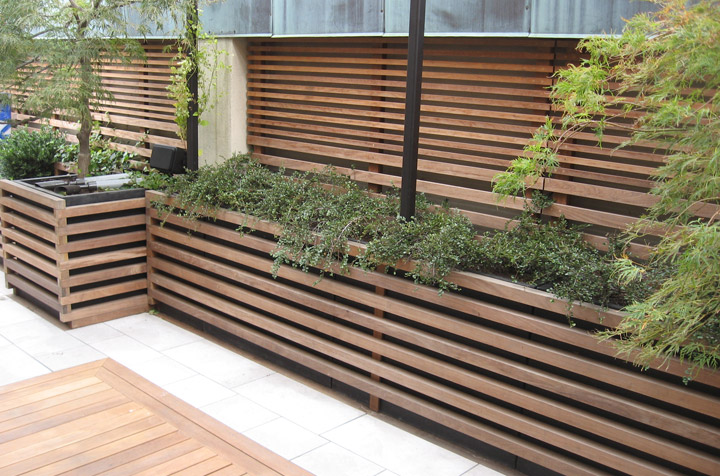 Is Ipe Prohibitively Expensive?
Ipe pricing can vary dramatically based on many different factors, including the time of year it is purchased, the quantity & quality of boards desired, and production/economic variables at play in Central & South America. Purchasing wood from plantations versus that which is naturally grown in forests will also have a direct impact on the price you pay. Presently, you can expect to pay anywhere from $10 to $30 per square foot for Ipe boards.