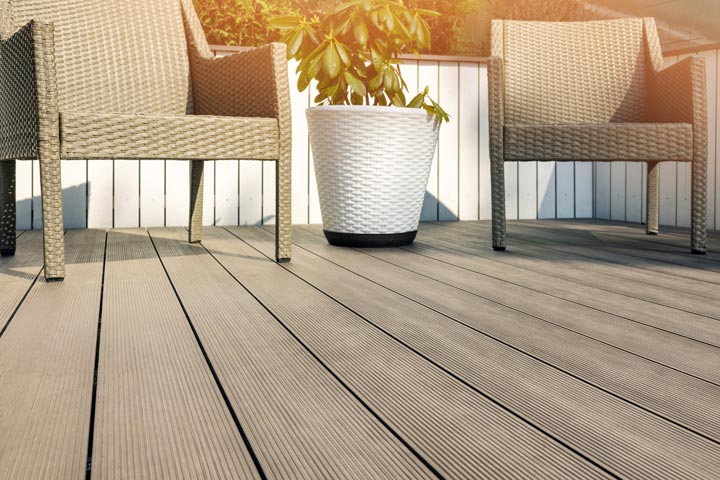 3 Big, Green Reasons To Re-Think Composite Decking.
One of the major arguments touted by composite decking manufacturers to support their products has to do with the environment. The logic goes something like this: We're preserving the rain forests by not killing trees, and we're using recycled materials that would otherwise end up in landfills.
While both statements are true, in a way, there's a little more to them than meets the eye. Peeling back a few layers of logic can help builders and customers realize that using tropical hardwood decking species can actually benefit the environment more than using manmade imitations.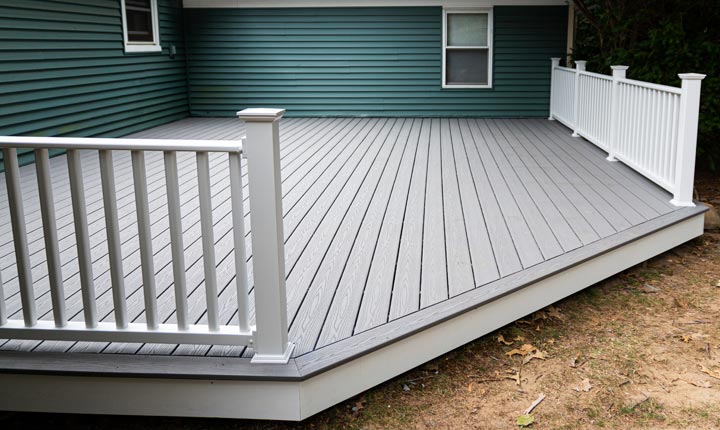 Resilience
Did you know that composite decking lacks the weather and moisture resistance of tropical hardwood lumber? While wood naturally contains complex water and nutrient-absorbing and shedding structures, that kind of protection against moisture buildup is compromised when wood is ground into the "wood flour" traditionally used in the manufacture of composite decking. While composites do absorb moisture like natural wood, the broken down cellulose lacks the ability to efficiently shed the water.
Some manufacturers have attempted to curb this issue by encasing the wood flour core in a pure plastic cap stock. This supposed protective measure produces a new issue: The heterogenous construction reacts differently, possibly causing cracking to the shell or separation from the core, further compromising the product's strength and resilience to weather and moisture. In addition, puncturing the thin cap stock exposes the vulnerable inner core to the elements, opening the door to future mold and decay. Of course, deck installation itself causes such exposure, reducing the potential for longevity. That issue leads to the next major concern: Biodegradability.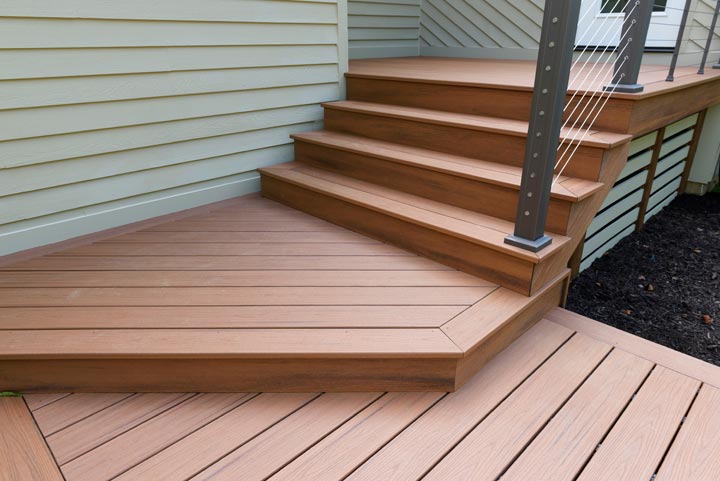 Biodegradability
Did you know that composite decking products aren't biodegradable? Once these materials have seen their day, they will spend decades, centuries, and even millennia, populating landfills. When major storms hit seaside communities and decks wash away into the ocean, organic materials like lumber will naturally degrade in about 10 years, while composite materials will sink to the bottom and remain — again, for hundreds of years. So much for "going green."
Renewability
Do you know where the plastic materials that comprise composite decking originate? Petroleum products such as polypropylene and polyethylene are actually byproducts of the oil industry, arguably the most environmentally unfriendly industry there is! The entire composite decking industry actually began as a result of mandates that forced oil companies to find a use for the large amounts of harmful byproducts that result from their manufacturing process.
While composite decking does utilize recycled products, those products are actually waste that comes from a far-from-green manufacturing process. Eventually, this would-be-waste will end up in landfills, anyway.
Buying renewable, sustainable tropical hardwoods is actually the best way you can help prevent deforestation. And when your natural wood deck does eventually get replaced, it can biodegrade and return to the earth from whence it came. To find out more about how your new deck can be made from truly environmentally friendly materials, contact the lumber experts at J. Gibson McIlvain, today. Call us toll free at (800) 638-9100.