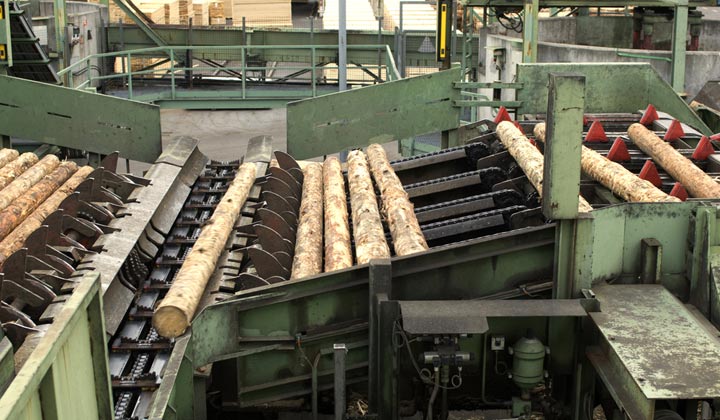 Thanks to current design trends, just about everyone is used to requesting extra-wide, extra-long boards. What's wrong with that? In short, it leads to waste, because each tree produces a variety of board sizes. But that's not the only downside: in addition to paying more than you may need to when you buy larger boards than your project requires, you actually lose out on some gorgeous lumber! Let us explain a little bit about how lumber grading works, as well as what does and doesn't justify getting super-sized lumber.
Understanding Lumber Grading
If you know anything about lumber grading, you understand that it's all about percentages. While the details vary based on lumber origin and grading system, the basic idea is a combination of minimum cutting size and percentage of defect-free material. What that translates into, when it comes to size, is that a shorter, narrower board which is just as defect-free as a larger board of the same species will be labelled as having a lesser grade simply due to its size. In fact, get this: sometimes lumber that's completely 100%, absolutely defect free is actually graded as Select or Common grade! In fact, most of the lumber we carry is 95% clear or better; but depending on size, it may not fit the requirements of FAS.
Avoiding Unnecessary Waste
While some species, such as Walnut, have definitely suffered from overharvesting, leading to smaller sizes, downgrading, and less availability overall, some of the perceived decrease in lumber quality may actually be due to this fairly new (and distinctively North American, by the way) penchant for extra-wide, long boards. Of course, we completely understand that some applications truly require such sizes. Cover boards for yachts and specialized mouldings will often require such; however, many lumber customers have become so accustomed to listing inflated size specifications as they place orders, that they do so without really thinking about it.
If you're going to crosscut or rip boards anyway, why buy a larger-than-needed board? You're actually paying more than you need to pay, as well as potentially cheating yourself out of higher quality lumber. An additional reason not to unnecessarily purchase oversized lumber is because of the waste involved. As Bob Taylor of Taylor Guitars explains here, that kind of waste isn't healthy for the economy or for the future of forests.
Because of the current trend toward purchasing wide and long boards, there's actually an overage of narrow and short boards available, making that perfectly good lumber even lower priced than it would otherwise be.
Of course, if your upcoming project does require wide, long boards, we'll be glad to fill your order. But if you're just going to chop up each board and use smaller pieces anyway, we'd rather avoid waste and help you save some money instead.
Continue reading with Part 2.