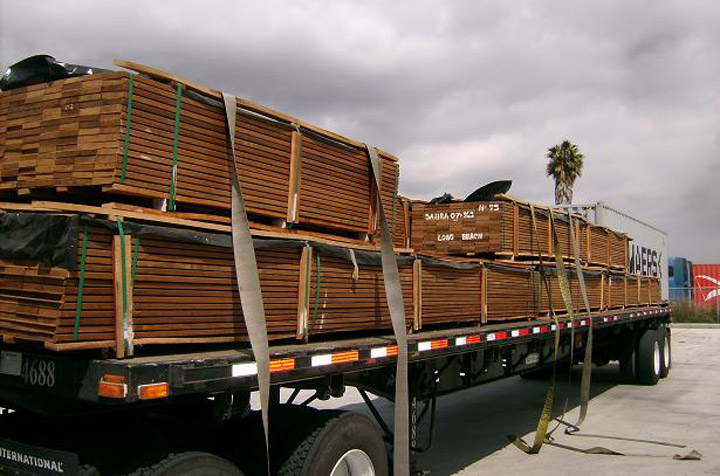 "What will my lumber cost?" is a difficult question to answer but quite a legitimate one to ask. From the perspective of the customer, it appears easy, reasonable, and uncomplicated. But from the perspective of the wood supplier, it's actually quite complicated and necessitates examination of the individual components of the order in conjunction with a complex combination of many different influential factors.
Unfortunately, a lot of lumber providers refuse to be completely transparent about the factors that go into the price of any individual wood order. Customers may understandably feel skeptical of the rationale as a result. I admit that, as a lumber consumer, I occasionally question whether the price I've been given was randomly selected or whether it was somehow related to anything equally unimportant, like the Thursday afternoon workplace atmosphere or the weekend's weather forecast.
The truth is that the justification for lumber price is simply too complex for a supply representative to sum up in a five-minute phone call. But I'll make an effort to clarify it here in a series of 5 blog posts.
Limitations of Using Real Wood
If you give it some thought, it does make sense that prices for manufactured goods, such as mass-produced building materials, are frequently simple and reasonably consistent. Certainly, changes in overhead costs and raw materials will take place, but they won't be as variable as factors which can influence the pricing of naturally occurring building materials like lumber.
There are many factors contributing to the constantly fluctuating lumber pricing, which customers understandably find frustrating. These factors include supply (which is dependent on seasonality, natural availability, as well as governmental regulations), and demand, which changes depending on these factors and style trends. And that's only the start.
Wood Grade & Lumber Pricing
Most lumber buyers are aware that lumber grade will affect pricing: a board with no sapwood will logically cost more than one with knots and wormholes. The luxury of purchasing only top-grade or above-grade lumber is not one we as a lumber provider can afford; if we could, it would definitely cost much more than it does. It's important to note in this discussion that timber grading isn't always as precise as you may think; many applications call for particular qualities that really call for above-grade lumber.
You're partly at the mercy of how heavily handled a certain pack of lumber may already be when you place your order, combined with the fact that we never receive a shipping container totally full of FAS lumber (Firsts and Seconds grade – typically free of defects, though some minor defects are permitted).
Let's imagine, for example, that a shipment of Mahogany initially contains 70% FAS. But only 30% of what's left is FAS when you place your order. Your pricing will always be greater if you only need FAS in order to cover the cost of what will likely be left over and unsalable to future customers.
According to our estimation, timing is even more crucial to pricing than lumber grade, which is less relevant than you might have expected. Of course, there are other aspects that affect the price of lumber as well. In Lumber Pricing Explained, Part 2, we'll look at a couple more.