Is the legitimate logging industry really putting rainforests in jeopardy?
It's ironic that during a time when green building and sustainability are increasingly popular concepts, composite decking is still considered an option. Among its many downfalls, these manufactured products are far from being environmentally friendly. The real deal, though — quality tropical hardwood decking — is a completely renewable, all-natural resource our planet makes readily available for our use.
Sustainability
The idea that the logging industry is putting rainforests in jeopardy is completely untrue. As you can see from this chart, logging accounts for only 2-3% of deforestation in Brazilian Amazon, while cattle-ranching contributes to the lion's share at 65 to 70%.
When large numbers of customers forego tropical hardwood decking in favor of composites, the foresters and mill owners cannot afford to simply leave the forests untouched; they need to make money off the land, somehow. So they repurpose it for other endeavors, which typically result in heightened levels of deforestation.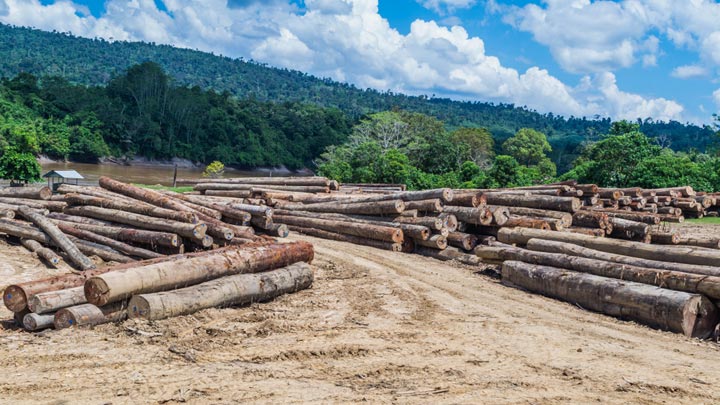 By contrast, when logging interests are productive, replanting trees helps ensure the continued business success of foresters and mill owners. In some nations, such as Canada, the government requires a replanting ratio of 20:1. Of course, the increased proliferation will take years to contribute to the harvestable lumber supply, but the point is that lumber is a renewable, sustainable resource, and when fueled by healthy demand, the lumber industry actually contributes positively to the health of forests.
Biosequestration
The sustainability of lumber, while valuable in its own rite, also contributes to our global ecology by increasing biosequestration. This natural process separates Carbon from the atmosphere, locking it into organic matter.
Consider the negative environmental effects of pollution — instead of simply avoiding such negativity, biosequestration actually impacts our ecology in a positive way.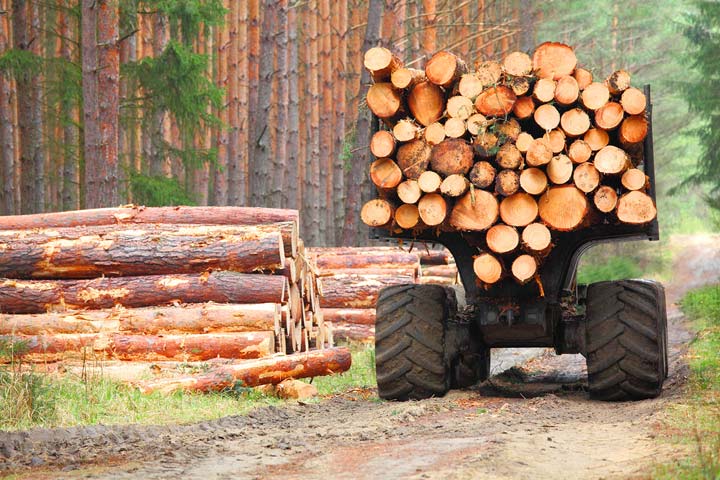 As we know, humans breathe out Carbon Dioxide, and plants breathe it in, exhaling Oxygen. Sometimes called a "Carbon sink," the amount of carbon kept out of the atmosphere lessens the amount of greenhouse gases in it. The best part is that the Carbon breathed in by organic matter remains forever a part of it, so even when a tree is milled or dies and rots into the soil, it keeps that Carbon out of the atmosphere. When a tree is burned, however, the Carbon it once removed from the atmosphere is released back into the environment.
Recyclability
Some may ask whether utilizing lumber simply delays the inevitable re-release of Carbon into the atmosphere. After all, wood doesn't last forever.
In response to this, consider, for example, reclaimed lumber. In addition to the longevity of lumber, a positive contribution to the environment includes today's design trends toward reclaimed lumber and repurposing old barn wood and other found materials in new construction. Giving a new lease on life to wood used in a 300-year-old barn is certainly far more mileage than any composite decking material will offer.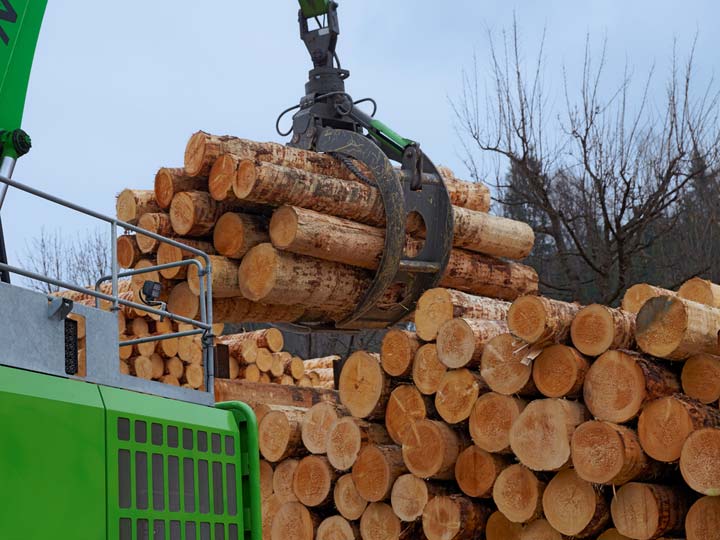 Even when lumber decays past the point of usefulness, it will not remain for decades in a landfill alongside the composite materials, but it will naturally return to the soil, taking the Carbon it extracted from the atmosphere and returning it to the soil.
At J. Gibson McIlvain, we're committed to partnering with the most environmentally and socially responsible lumber mills across the globe, and we always keep a close eye on the entire supply chain involved.