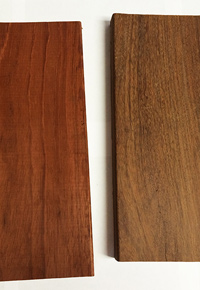 Especially as Ipe shortages are making headlines, many of those typically devoted to Ipe are discovering rival species and wondering which is truly the best option. Obviously, if Ipe availability continues to plummet, then alternative species will be the only options. However, while Ipe is still available, choosing between it and its competitors can be tricky. Increasingly popular alternatives like Cumaru are presenting a dilemma for lumber suppliers, who can hardly keep enough in stock to satisfy the demand.
While Jatoba is more of a rookie to the decking world, we have no problem sourcing 5/4×6 Jatoba decking in a variety of lengths, and Jatoba has quickly become a strong contester for decking. In this mini-series, we'll step through comparing Ipe and Jatoba, so you can get an idea of what's to gain by choosing one over the other. First, let's look at a few numbers.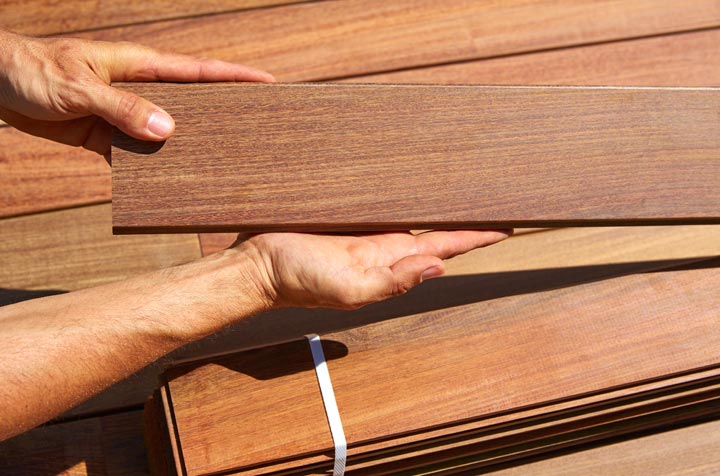 How Hard Are They?
When it comes to decking products, hardness is a pretty big deal. Particularly for boardwalks or other public decks that need to stand up to heavy foot traffic, you want a hard wood for your deck. Even for the typical residential use, it takes hard wood to stand up to regular use: Think of your pets, your steel-tipped snow shovel, your patio furniture being dragged across the surface by your 4 year old.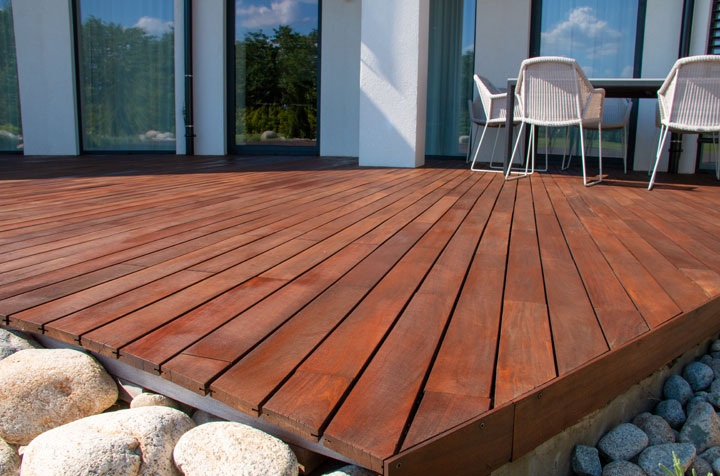 The Janka hardness test measures the force required to embed a 0.444" steel ball halfway into the wood. While your deck probably won't become the backstop for target practice, the numbers can help you compare Jatoba (which might be unfamiliar to you) to Ipe (which we all know and love).
Ipe has a Janka rating of 3684, while Jatoba comes out at 2690. While Ipe certainly outranks Jatoba by about 25%, Jatoba is over three times as hard as Pressure-Treated Pine (690) and about 8 times as hard as Western Red Cedar (330) — both popular decking species. So really, even though Ipe is undoubtedly harder, Jatoba will certainly stand up to whatever you can throw at your deck.
How Stiff Are They?
While being "stiff" might not be the way you would want to be described personally, it would definitely describe a desirable characteristic in a deck! When it comes to the MOE, or Modulus of Elasticity, the measurement is in the form of pounds per square inch. Translation: how much the boards will flex under foot between the joists. The MOE of a board informs the spacing between joists which, in turn, helps play into the cost of both materials and labor and is used to help decide the spacing for the structure underneath. Ipe's MOE is 3129, while Jatoba's is 2745.
At almost 15% stiffer, Ipe wins out, again! However, the difference can be easily accommodated by adjusting the distance between supports. While Ipe could be installed on 24" centers without bounce, Jatoba will need 16" centers. Since 16" joist spacing is pretty much the industry standard and some builders are even using 12" spacing just to be safe, stiffer boards are really unnecessary. In practical use, both species are more than sufficient.
Continue reading with Part 2.