Determining whether or not you need to use marine grade plywood for your next outdoor project can be a bit complicated. For a number of different contractors, ordering marine grade plywood for each and every exterior plywood application would seem to make sense. But the term "marine grade" has a broad range of meaning depending on the definition assigned to it by various manufacturers. In many instances, their designation of which plywood is "marine grade" can seem somewhat arbitrary.
It could be that your local lumber dealer has a product that would work just fine for your next project that wouldn't quite fit into the "marine grade" category. It all depends on what type of project you're doing and what conditions the plywood will eventually be expected to withstand. This crucial factor, along with the type of veneers, plies, preservatives, and glue that will be used will help you to make the right choice for your plywood purchase.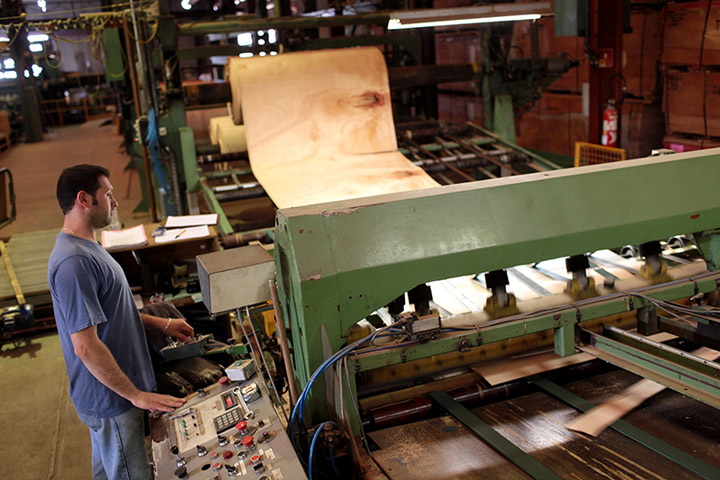 Who Determines if a Product is Considered "Marine Grade Plywood"?
Rather than rely on the shifting definitions of marine grade plywood put forth by various manufacturers, you should take into consideration the standards put in place by APA – The Engineered Wood Association.
This association, which was founded as the Douglas Fir Plywood Association all the way back in 1933, is a nonprofit trade association representing both United States and Canadian engineered wood product manufacturers. They concern themselves with researching, testing, developing, and certifying products that would fall under the general umbrella of structural engineered wood products. This would include oriented strand board, structural composite lumber, wood I-joists, glulam timber, and, of course, plywood.
Because they represent a significant number of different mills and manufacturers across the entire North American engineered wood product industry, their determination of "marine grade" plywood may prove to be based on more objective standards than those you would find at an individual mill seeking to sell you their product.
That's why it would behoove you to ask whatever lumber dealer you're seeking to purchase lumber from whether or not they base their "marine grade lumber" designation on the APA-Engineered Wood Technology Association standards or if they use their own standards. If they use their own standards, find out what their standards are and how they may differ from the APA-ETWA standards.
What are APA-ETWA Standards for Marine Grade Plywood?
According to the APA-ETWA, marine grade plywood must be made completely out of either Western Larch or Douglas Fir wood. Only 1/8 of an inch size is allowed at the most for the core gap. It must have an exterior durability rating. Each of the veneer plies must be no lower than B grade wood, meaning it doesn't have any knotholes. Both panel faces must be sanded, and the faces should come in High or Medium Density Overlay. Only completely waterproof adhesive should be used in the manufacturing of marine grade plywood.
This high-quality plywood is ideal for use in marine applications, and it will also work well in other exterior applications where it will be exposed to the elements. You can read more about the APA-ETWA's standards for marine grade plywood on their website under the section entitled frequently asked questions.
In our next article, we'll take a look at some more key factors you should use in determining whether or not plywood is marine grade and if it's necessary for you to use marine grade plywood in your next project.