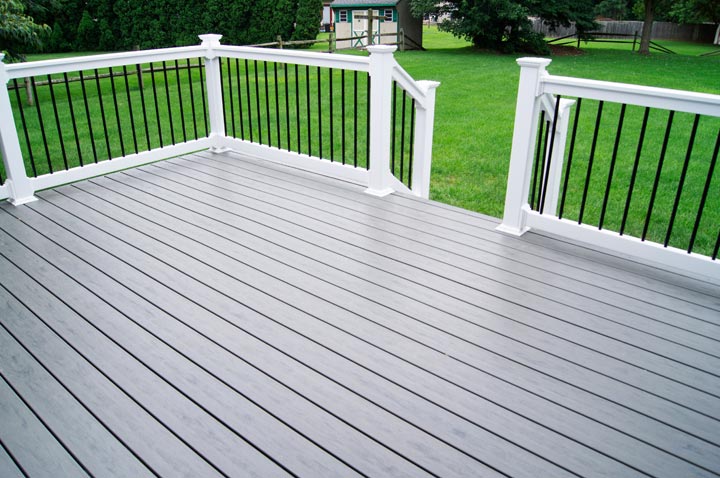 4 Considerations in Using Composite Decking Products.
While many high-end decks and boardwalks use premium tropical hardwood decking species such as Cumaru or Ipe, composite decking products are certainly on the rise. With issues such as durability and sustainability understandably at the forefront, many opinions vary regarding the best materials to use. The following four considerations may have you shaking your head at the prospects of man-made decking materials and taking a second look at what exotic hardwoods have to offer.
1. Hardness
Did you know that composite decking products are much softer than Ipe or Cumaru? While those premium species boast remarkable hardness, composite decks are only about 1/10 as hard. The more foot traffic a deck endures, the greater the chances of damaging the thin outer core of the composite decking material and compromising the safety and durability of the deck.
2. Heat
Do you know which material comprises composite decking products? Pure polyethylene, the same low-grade plastic used to make disposable water bottles. While some manufacturers may blend the plastic with "wood flour," a product formed from ground up wood, the plastic composition of the outer shell of composite decking still creates high levels of heat when in direct sunlight, and this plastic retains heat well. Imagine the effect on a seaside boardwalk or beachfront deck, where bare feet may walk the surface! In addition to discomfort, this issue of heat can cause the product to break down, exuding oils or letting off gas byproducts, which causes structural weakness over time. The smell of burned plastic isn't exactly a plus, either.
3. Slipping
Not only are heat and hardness concerns, but slipping can be a side effect, as well. As an oil-based product intended for exterior use and foot traffic, this combination can easily lead to slip-and-fall accidents. Some manufacturers have tried to add texture, or even (ironically) a faux wood grain, but when the heat buildup causes the deck to weep oil, even such texturing cannot combat the slickness. Add oily lotions and grease from barbecues to the scene, and you have a recipe for injuries or even law suits.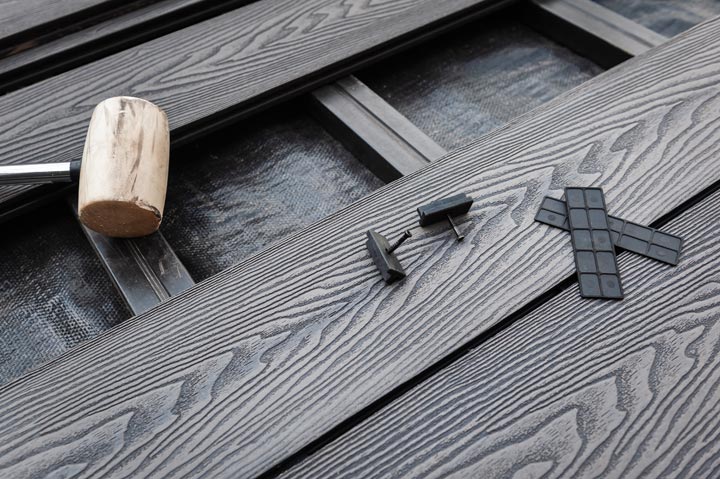 4. Strength
If you check the fine print of most composite decking, you'll notice that the installation recommendation is for 12" center joists. When you compare the cost and time involved in making this adjustment from the more typical 16" center, you'll realize that it can make a huge impact on the project cost. More importantly, though, this recommendation points to the issue that these manufactured products are simply not as strong as good, old-fashioned lumber.
What happens when composite decking is installed on a 16" center? Bounce and deformation can result. The plastic shell has a memory that prevents it from springing back, and the weaker wood flour core relies on that outer shell for stiffening. If the shell is compromised due to heat or heavy foot traffic, the existing strength is further lessened.
If you're leaning away from composite decking and considering top-grade tropical decking instead, J. Gibson McIlvain carries an impressive inventory of Ipe, Cumaru, and other options that won't have you worrying about issues like hardness, slipping, strength, or heat.