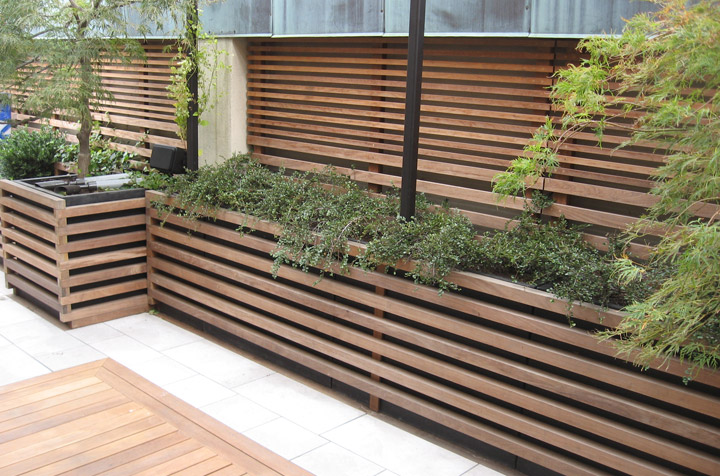 Perhaps you were disappointed to learn that your Ipe decking boards — for which you paid a pretty penny, no doubt — are not finished products. Sorry about that. But since it's the case, it really is better that you know. In our first post in this series, we traced the journey of your Ipe decking boards from the Amazon Rainforest, where they originate and are sawn and milled, across muddy roads and ocean seas. We left them sitting in a lumber yard, getting even dirtier, waiting to be pulled for your order.
J. Gibson McIlvain maintains its own fleet of trucks for shipping, allowing us to control costs as we deliver your lumber to your job site. And we'll pick up the travels of your Ipe decking boards right there, where we'll deliver them to you.
Effects of Waiting at Your Job Site
Think about what happens to your decking boards once they arrive at your job site. Typically, they'll be stacked outdoors in the dirt, waiting to be installed. They'll pick up more staining, from both mud and water — especially if it rains during the acclimatization period. If you cover your decking with a tarp, your boards will create a situation similar to the one your lumber experienced in the shipping container. During the installation process, you or your crew will no doubt walk across the boards with muddy boots, further impacting mud and grime into wood fibers. (Perhaps at this point, you're realizing you should be glad that your lumber supplier didn't clean and sand the boards before we sent them to you!)
Necessity of Sanding Your Newly Installed Deck
The purpose of planing and sanding your deck is not only to remove staining and ground-in grime, but also to eliminate rough spots. All lumber species have grain, but in tropical hardwoods, the extreme hardness leads to particularly rough areas caused by raised grain.
As you sand, it's important to sand with the direction of the grain, rather than against it. If you go against the grain, you're likely to experience tear out; this possibility is intensified in areas surrounding knots. Rough spots can occur even in quartersawn boards or boards with vertical grain. Because growth rings intersect the wide face at a perpendicular angle, grain direction can be difficult to guess. The extremely hard wood fibers are raised above the rest of the surface of the board — something that's unpleasant to experience in bare feet.
By sanding after installation, you're able to use a hand-held belt sander or random orbital sander to knock down any raised sections in a way that won't be noticeable across the entire deck. Unlike sanding individual boards prior to installation, sanding at this point will contribute to a unified whole.
Continue reading with Part 3.