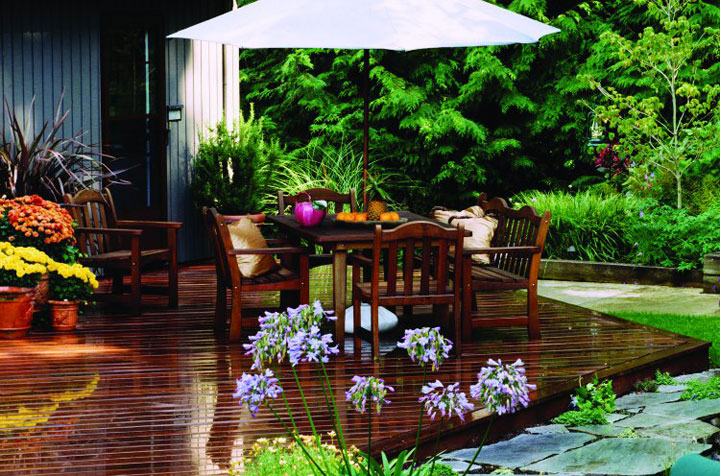 As decking season approaches, many of our customers are wondering about the state of tropical decking availability — especially in regards to Ipe. Unfortunately, our concerns about the continuing fluctuations in the Ipe market — from shortages to vast price fluctuations — have come to a head. It's important for those who rely on Ipe for their deck-building business to know what's reasonable to expect in the coming year.
Governmental Regulation
Keeping pace with the global demand for Ipe has been a growing concern with responsible and sustainable forestry practices. The Brazilian government has responded with increasing amounts of regulation and continual improvement to the systems they have in place.
One result of the increasing amount of concern is a database that allows you to track every single log back to its stump, making the verification of legal harvesting and land-concession compliance easier than ever! At the same time, ensuring integrity of the data and incorporating this system across Brazil will take time and come with a few bumps in the road.
The database is only one example of the systems that Brazil has put into place in order to allow for easy investigation and control of the Ipe supply chain. Each added step, however, translates into extra time. Sometimes mills experience significant delays due to audits and investigations.
Added Delays
Not only does the delay affect the timing of exportation of Ipe, but it also leads to further investigations along the supply chain, causing even more of a delay. Sometimes the result is just a week-long pause in the production process. But even losing a single week's worth of production can cause some mills to shut down, indefinitely. As existing suppliers leave the Ipe market and new ones enter the arena, there's an additional time lapse, along with concerns over quality — something we're pretty passionate about here at J. Gibson McIlvain Lumber.
Market Shifts
As the landscape of governmental regulations continues to fluctuate, one side effect has been a reduced number of Ipe suppliers and an increased effort among existing suppliers to increase their profit margins, in order to continue to weather these shifts in the market.
One way many Brazilian sawmills are making ends meet is to stock extra material in the U.S. Another method is to mill Ipe into specialized products prior to shipment. While that second method may add value, it also heightens the amount of waste during production; both results lead to increased pricing. Add to the mix the fact that there are brokers out there ready to blindly purchase shipping containers full of Ipe for the lowest price possible, and you have a chaotic Ipe market with pricing all over the place.
As you can imagine, this situation leaves U.S. lumber suppliers facing quite the quandary. As a buyer, you're in a sticky situation, too.
Continue reading with Part 2.